Camp Forms:
Registration Form

Medical Release/Parent Agreement
For Information:
Ozark Christian Camp
PO Box 3425
Fayetteville, AR 72702-3425
Voice & Fax: 479-521-6809
Email: Lsgage129@cs.com
Director:
Dennis Gage
Asst. Director:
Danny Johnson
Sec/Treasurer:
Scott Gage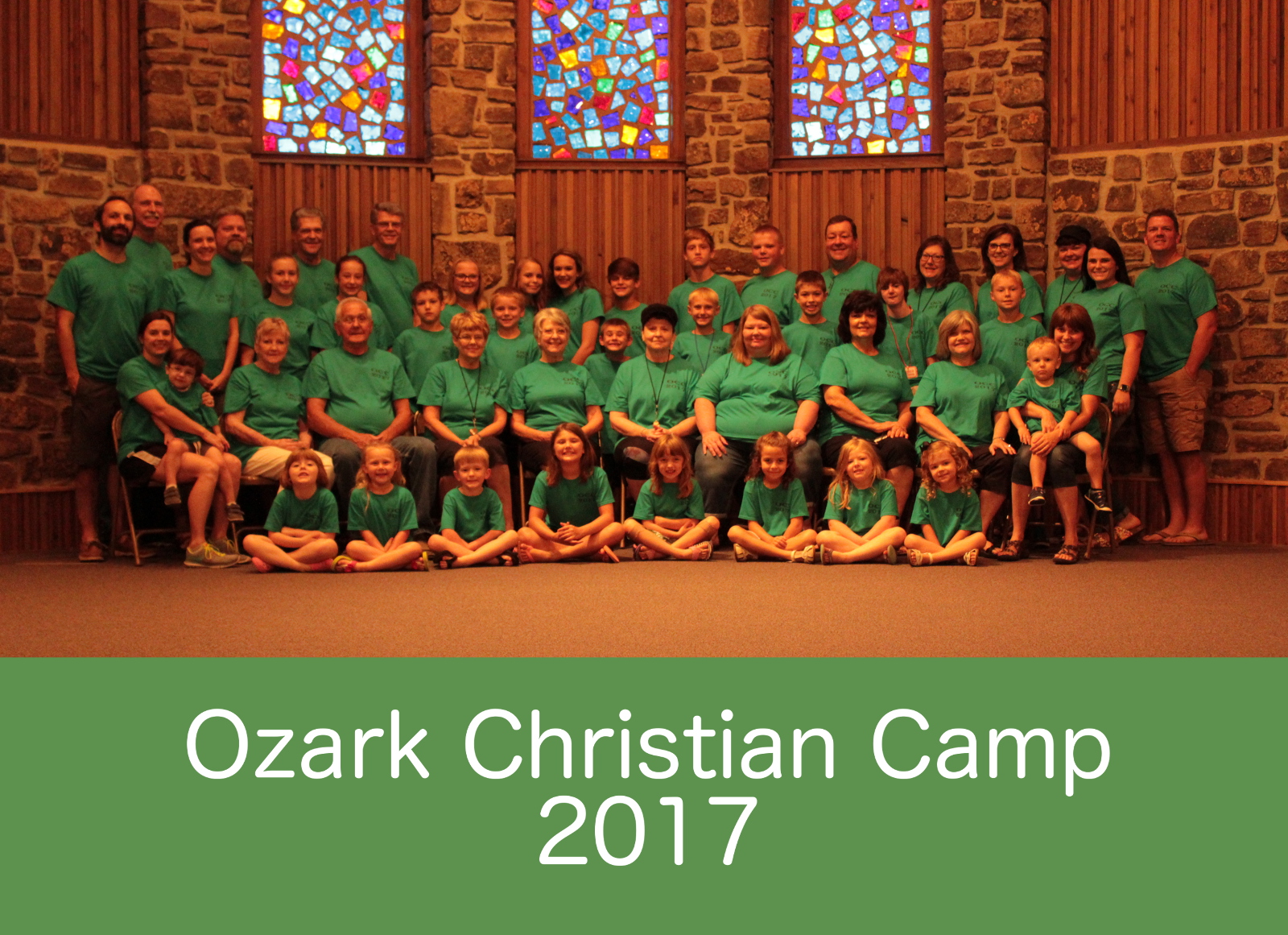 Ozark Christian Camp 2017 met at Camp Paron June 25 - 30. Tom Bennett taught an inspiring series on our theme "Know God - Serve God." We enjoyed a week full of singing, playing games, worship and fellowship.. Click here to see a few pictures from 2011 and later and here for pictures from 2007 - 2010 .
Ozark Christian Camp 2018
Dates for 2018 camp: June 24 - 29
Theme: TBA
Speaker: TBA
Music Instruction: TBA
Please Note:
If you are wanting to make a gift in memory of a loved one or friend,
please consider making a memorial donation to OCC. We will send
an acknowledgement to the family and let them know of your thoughtfulness.
Just send donations to the PO Box given on the left above.
Check this link to look at Camp Paron:
Register Via the Internet
To register via the internet all you need to do is download the forms and then send the completed form back in an email to: Lsgage129@cs.com
The forms listed at the left may be downloaded to your computer. Once downloaded you can open the forms, fill them out and then send an email with the form as a file attachment. Or you can fill out the form and then copy and paste it into the body of an email.